regular price
sale price
$13.00
unit price
per
sale
sold out
Film processing includes developing and scanning.
We use lab grade Fujifilm chemistry.
Negatives are scanned and delivered at highest resolution of our equipment.

STEPS TO PROCESS YOUR FILM

Purchase film developing
Package your film together. Include name, order number, instagram (optional)
Drop off / mail in your film!
Your name, order number, and Instagram (optional) can be written on the package or on a separate piece of paper included with your film.

Film can be dropped off in an envelope, paper bag, ziplock, etc.
The film drop box is located outside of Cafe Cà Phê in Columbus Park.
Drop off or mail your film at the address below.

FILMX LAB
916 E 5th St
Kansas City, MO 64106.

Mailbox is checked every Monday, Wednesday, and Friday at 9AM.

---
view full details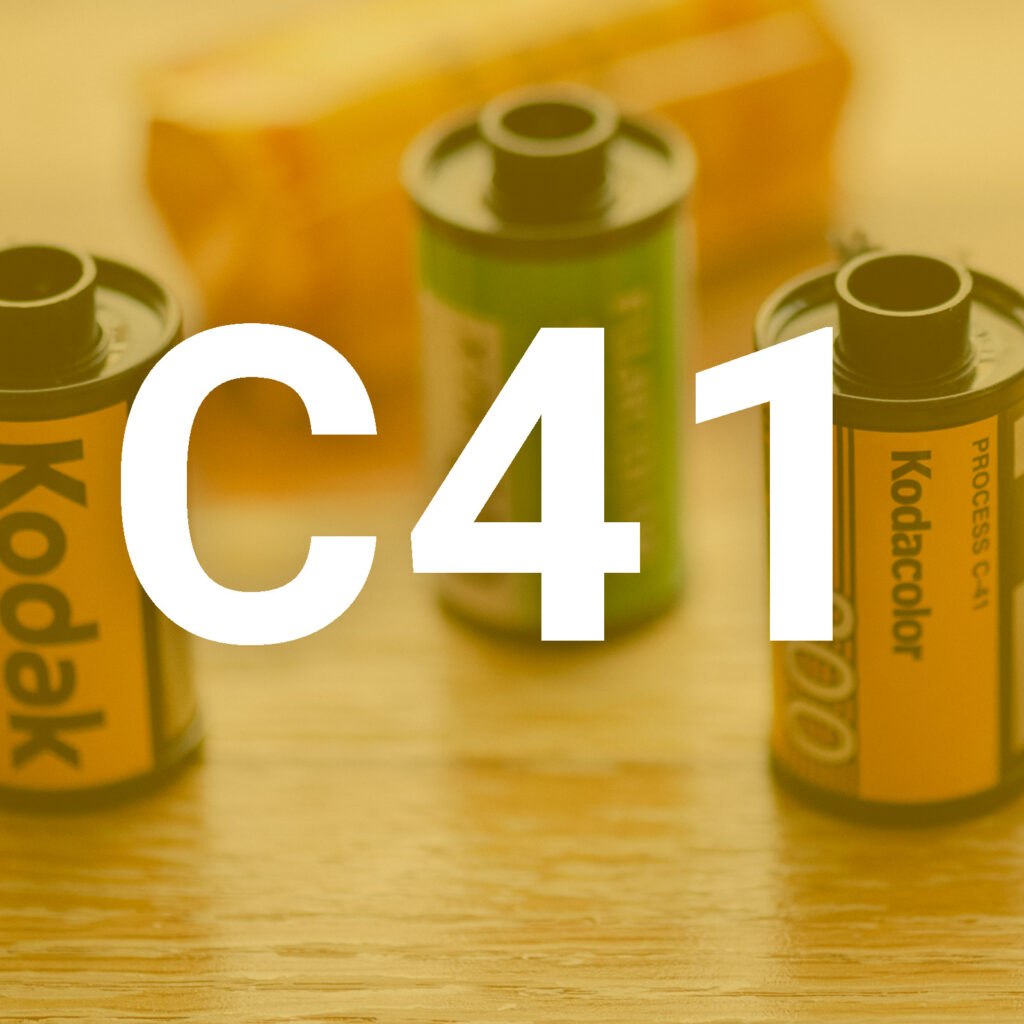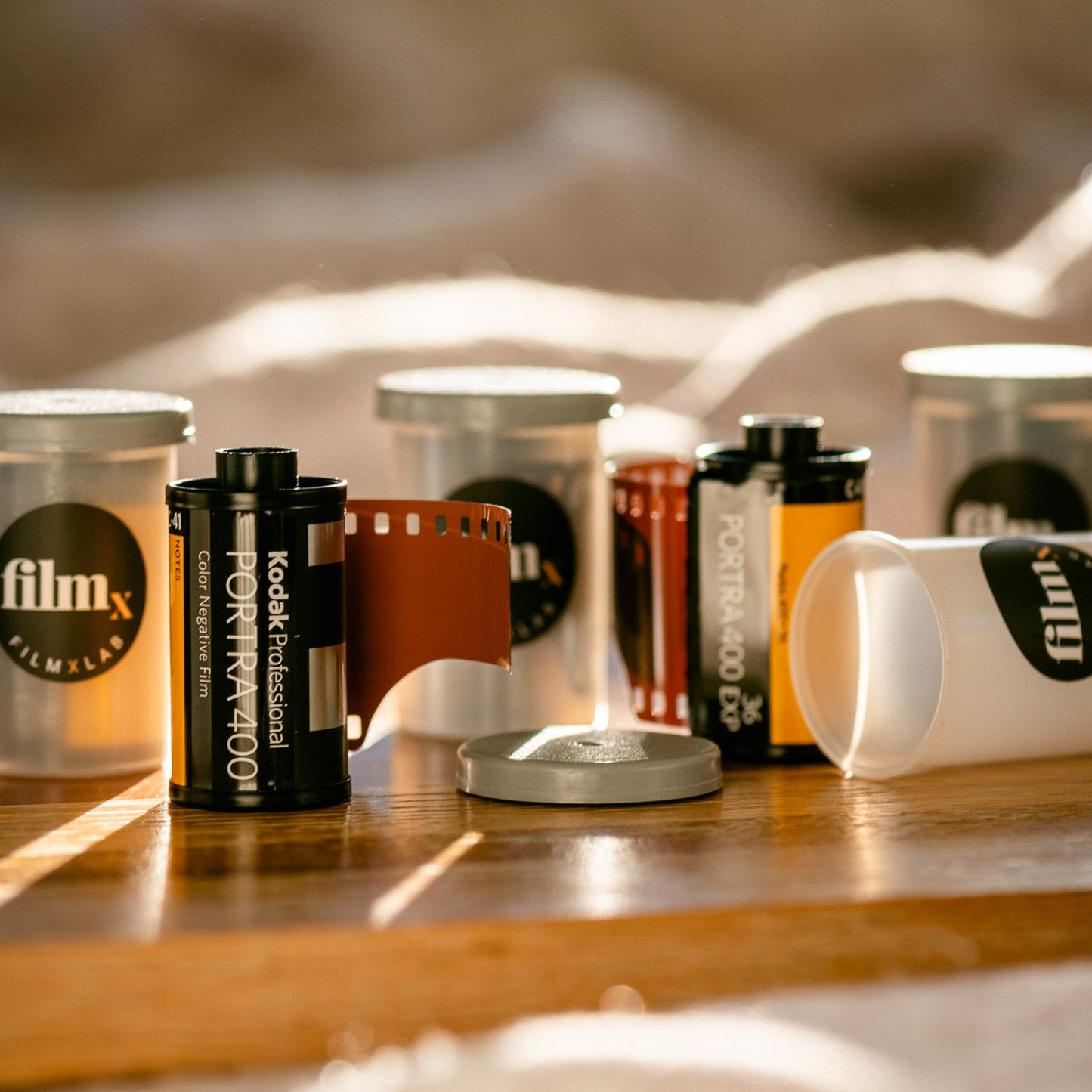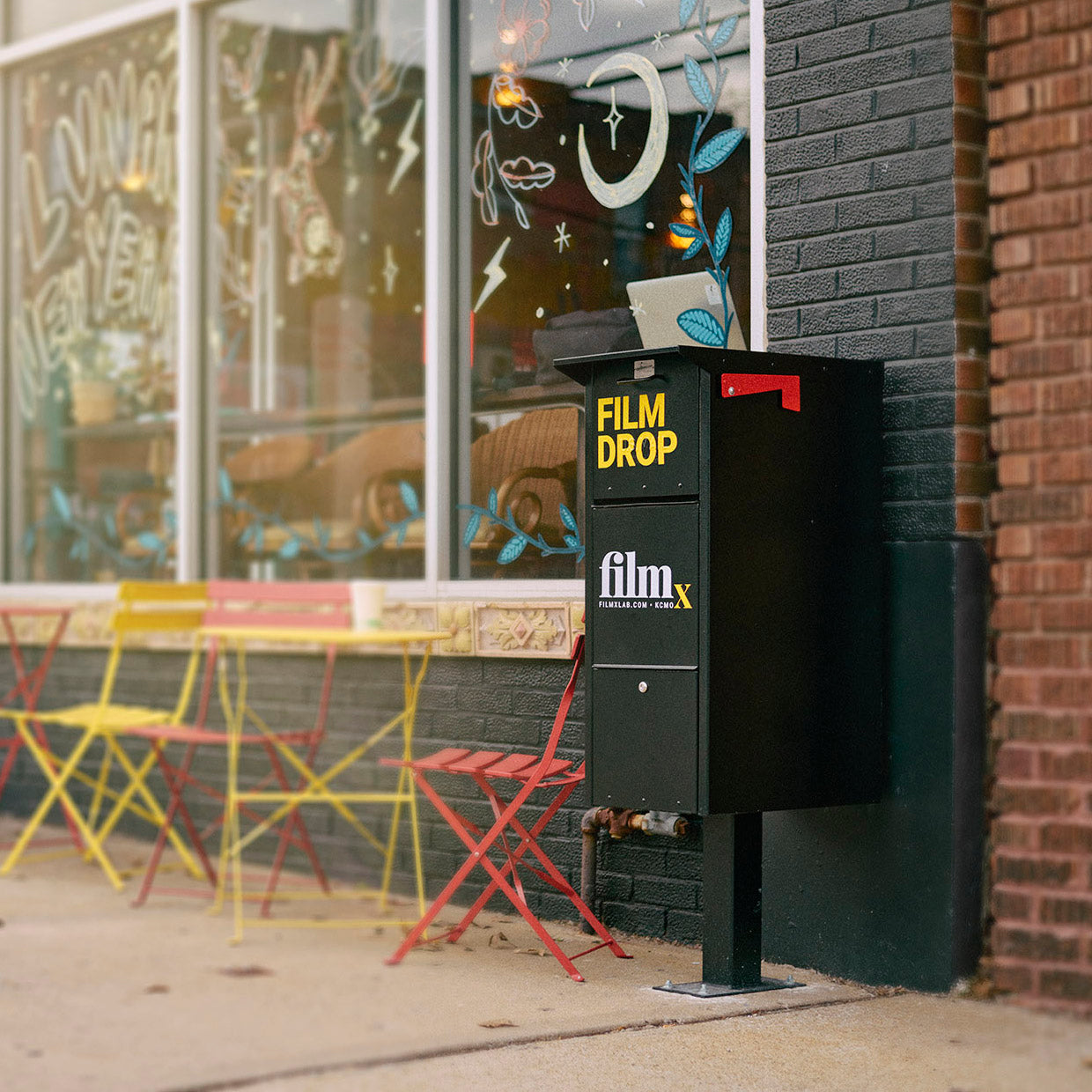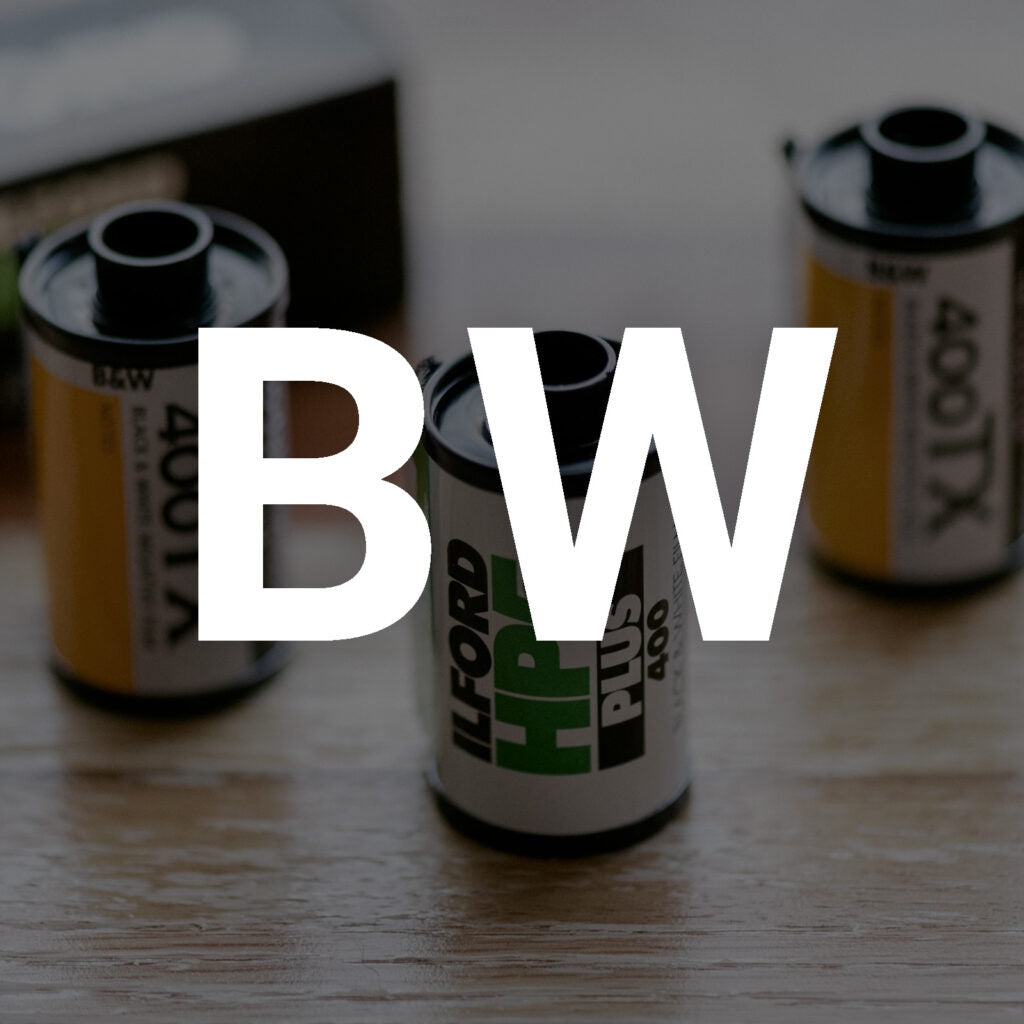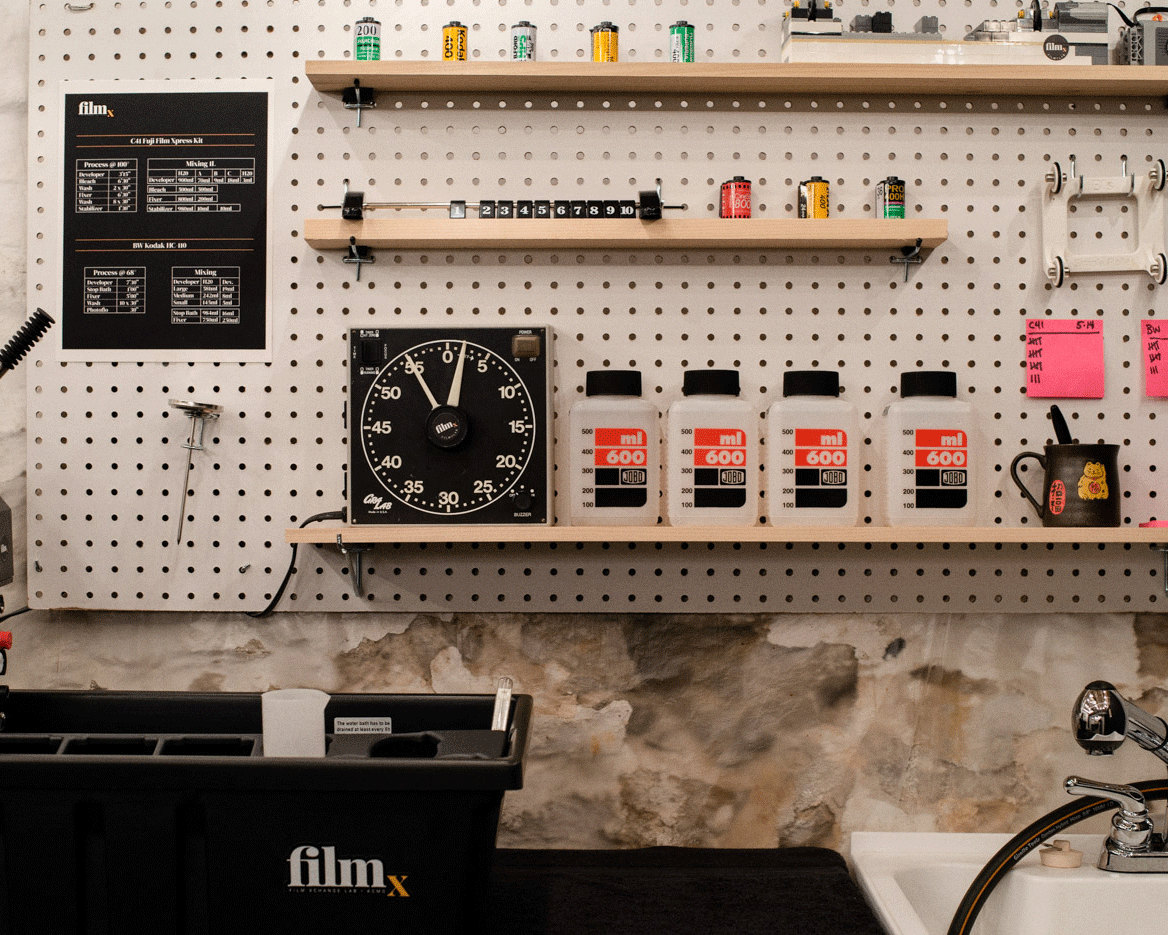 lab information
Film processing includes developing and scanning.
Turn around time is approx. 6-7 business days.

Scan resolution of 35mm is approx. 7200 x 4800px @ 300 dpi.
Scan resolution 120 is approx. 5400px on shortest edge @ 300 dpi.

Download link will be emailed to you.
Negatives will be cut and sleeved.
Available for pickup at Cafe Cà Phê if option checked.
what film type do i have?
color negative c41

Any film with the label "Color Negative" or "C41" on the canister or packaging.
This is the most common film type!

Common C41 Negative Films
Kodak – Portra, Gold, Ultramax, Ektar, Colorplus, Pro Image, Disposable
Fuji – Superia, C200, Fujicolor, Pro400h, Quicksnap Disposable
Cinestill – 800T, 400D, 50D
Lomo – Color Negative, Tiger, Metropolis, Purple, Turquoise
black and white

Any film labeled as "Black and White" on the film canister or packaging.

Common Black and White Films
Kodak – Tri-X, T-Max
Ilford – HP5+, Delta, FP4
Fuji – Acros
Cinestill – BWXX
color positive e6

Any film with the label "Color Positive" or "E6" or "Slide Film" or even "Color Reversal" on the canister or packaging. Few films out there are E6.

We cannot process E6 film in E6 chemistry but we can develop it in our C41 chemistry (Cross-Processed as C41).

There are significant color / tonal shifts, giving the film a unique color grade and If you're okay with that, we're okay with that too!

Common E6 Films
Kodak – E100
Fuji – Velvia, Provia
It refers to a film developing technique that increases the effective sensitivity of the film being processed by developing it for longer time than the manufacturer specifications. This results in overdevelopment of the film, compensating for underexposure in the camera.
This basically means that box speed film can be pushed to a higher speed in 1 stop of exposure increments. This explains the +1, +2, and +3 push amounts.
Push processing is usually used when a photographer needs a higher speed film than what they have (pushing 200 speed film to 400 or 800 speed), or they are doing it for aesthetic reasons.
The more stops you push film, the more contrast, saturation, and grain you introduce to your entire roll.
Because pushed films need more developing time they must be developed seprately from the standard film batches, so each pushed roll of film comes with a $1.00 upcharge. The more you push film the more chemistry is exhausted, so +2, and +3 have their own additional $1.00 upcharge.
By default, orders are set to 0 push processing which is normal processing.
frequently asked questions
For more information visit our FAQ page or feel free to contact us at contact@filmxlab.com.